How Long Should You Wear Your Retainer?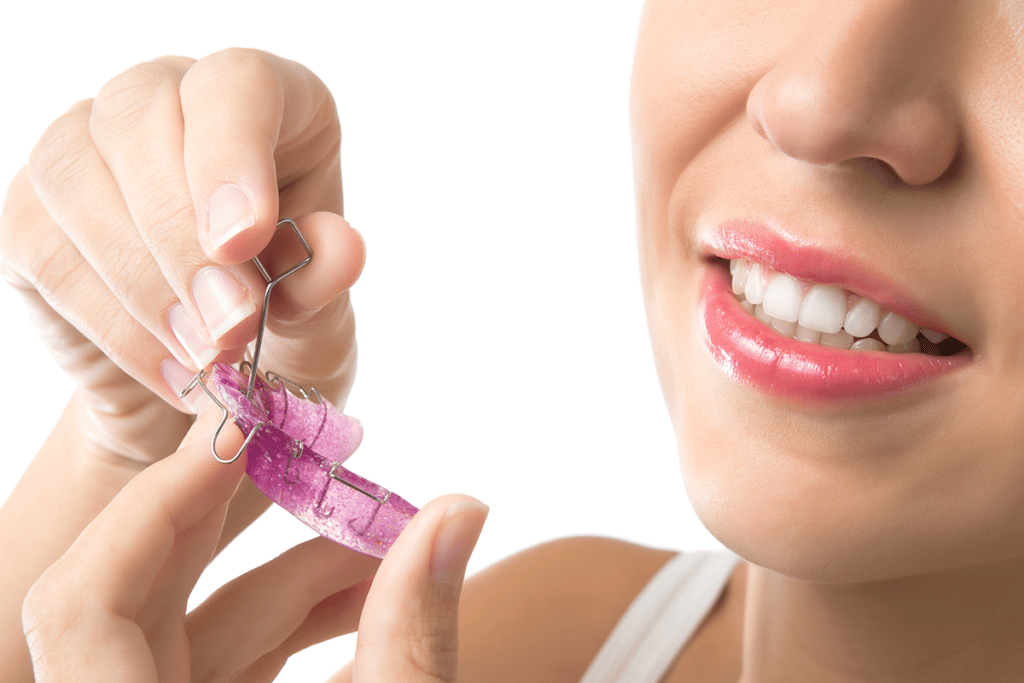 Once you've completed orthodontic treatment with braces or Invisalign, your orthodontist will fit you for a retainer. Initially, you are likely to be advised to wear your retainer most of the time.  As time passes, your orthodontist may notify you that you only need to wear it while you sleep. For the best result, most patients should plan to wear their retainer at least a few nights a week, indefinitely. Because there is no one-size-fits-all orthodontic treatment plan, it is best to follow your orthodontist's recommendations for how long and how frequently you should wear your retainer. 
What Purpose Does a Retainer Serve?
Retainers are custom-made orthodontic devices that are either removable or fixed. Fixed retainers are bonded to the backsides of the teeth, so they are invisible. Removable retainers may be made of clear plastic or may be made of plastic or acrylic with a wire attached. As you may surmise, the job of a retainer is to retain the teeth in their newly aligned position. 
Specifically, according to the American Association of Orthodontists, retainers serve two primary functions:
Allow the jaw bone to rebuild after the teeth have been repositioned

Maintain the new position of the teeth
Retainers may also help complete your orthodontic treatment. If small gaps between teeth remain after completing treatment with braces, a retainer can be fitted to make the final adjustments.
Unique Benefits of Retainers
Retainers, when worn as prescribed by your orthodontist can have surprising benefits including:
Promoting Better Oral Health
Properly aligned teeth are easier to clean. When teeth are no longer overlapping or crowded, it is easier to brush and floss thoroughly. This helps prevent food debris from becoming stuck and promoting bacterial growth (plaque).
Preventing Grinding and  Clenching
Although removable plastic retainers are not designed to prevent teeth grinding (bruxism) or clenching, they may help reduce damage to the teeth from intense grinding or clenching.
May Improve Breathing
You may not realize it but misaligned teeth can cause breathing problems such as snoring. Some patients may find that wearing their retainer reduces snoring.
Can Prevent Tongue Thrusting
Patients who habitually push the tongue against the teeth when swallowing may find that wearing a retainer helps to break this habit which can put excessive pressure on the teeth, causing skeletal problems.
What Happens if You Don't Wear Your Retainer?
Failing to wear your retainer as prescribed can cause relapse, which is the shifting of teeth back into their former positions. After completing your orthodontic treatment, the last thing you want is for your teeth or bite to become misaligned again.
If you continually skip wearing your retainer, eventually your retainer will no longer fit. To correct the problem with your alignment, you may need to repeat orthodontic treatment.
Book an Appointment for Orthodontic Treatment in Las Cruces
As a top-rated Las Cruces orthodontic practice, Legacy Smiles provides complete orthodontic care for kids, teens, and adults. To book a consultation, call 575-522-1500. If you prefer, you may also send us a message and our friendly team will contact you to book your appointment.
Recent Posts
Contact Us
Legacy Smiles Orthodontic Specialists
2701 Missouri Ave Suite D
Las Cruces, NM 88011
Monday | 8:15am-12:00pm / 1:00pm-4:30pm
Tuesday | 8:15am-12:00pm / 1:00pm-4:30pm
Wednesday | 8:15am-12:00pm / 1:00pm-4:30pm
Thursday | 8:15am-12:00pm
Friday | 8:15am-12:00pm / 1:00pm-4:30pm
Saturday | Closed
Sunday | Closed