Legacy Smiles Orthodontic Specialists provides comprehensive orthodontic care for children, teens, and adults in Las Cruces, NM. To learn more, call
575-522-1500
or request an appointment online.
What is Orthodontics?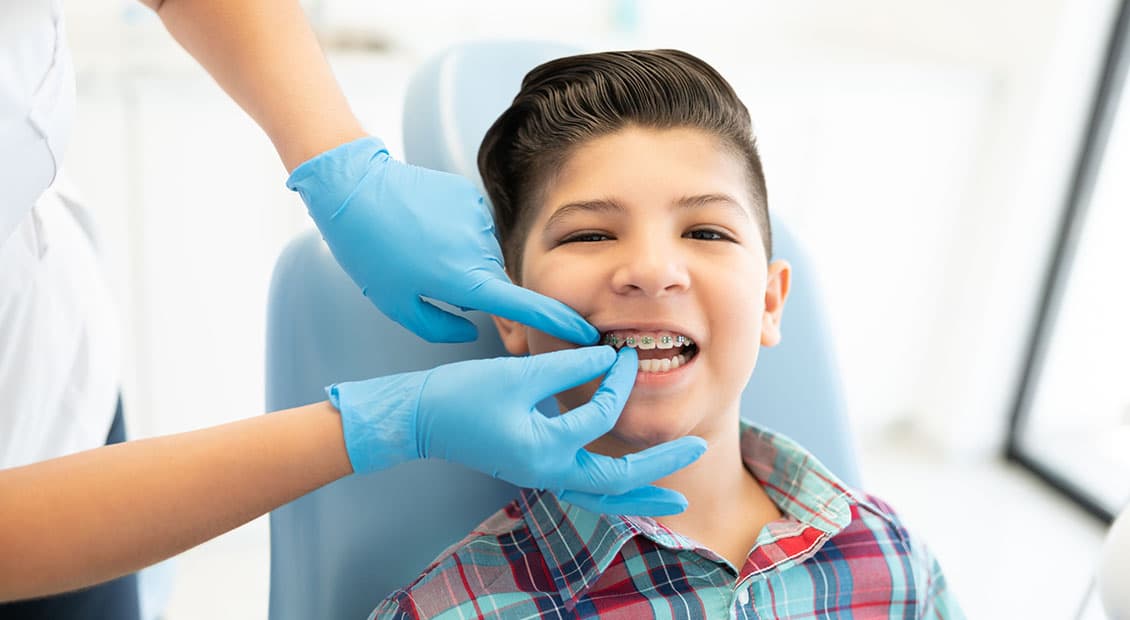 Orthodontics is a specialized area of dentistry that focuses on diagnosing, treating, and preventing improperly positioned teeth, jaws, and bite.  Improperly positioned teeth may be gapped, slanted, crowded, or crooked. An improper bite, called a malocclusion, is when the upper and lower teeth don't align properly. Some examples of malocclusion are overbite, underbite, crossbite, or open bite. Misaligned teeth and an improper bite can lead to a variety of long-term problems including:
Tooth decay
Gum disease
Jaw pain
Facial pain
Speech problems
Difficulty chewing
Benefits of Orthodontics
Orthodontic treatment provides both cosmetic benefits and functional benefits. Orthodontics provides aesthetic improvements by aligning teeth, but it serves a larger purpose, which is to ensure the healthy function of the teeth and jaw.
The improper position of teeth or the jaw can lead to a variety of problems. Once teeth are properly positioned, a variety of issues may be resolved or prevented, in children, teens, and adults including:
Snoring and sleep apnea
Pain from TMJ disorder
Problems with self-esteem/self-confidence
Speech problems
Chewing difficulty
Teeth grinding (bruxism)
Oral habit correction (thumb sucking, tongue thrust in children)
Protruding teeth
Orthodontics For All Ages

Are You a Good Candidate for Orthodontic Treatment?
If you have teeth that are misaligned or an imperfect bite, you are likely a good candidate for orthodontic treatment. But, even those without visible imperfections in their smile or bite may benefit from orthodontic treatment. For example, early orthodontic treatment for children can help save space for adult teeth that will eventually erupt. Interceptive or preventative orthodontic treatment can also guide the adult teeth into the proper position, shortening treatment time in the future.
Adults who experience muscle pain in the jaws, face, neck, shoulders, or ear pain should be evaluated and may be good candidates for orthodontics.  Those who experience difficulty biting, or experience ringing in the ears, or a popping or clicking sound when chewing, should also consult with an orthodontist.
Finally, those who are unhappy with the appearance of their smile should speak with an orthodontist. Treatments such as Invisalign  can correct minor imperfections in just months. Your orthodontist can also provide dental-grade teeth whitening to brighten your smile.
At Legacy Smiles Orthodontic Specialists, we provide a complimentary initial consultation. So if you're wondering if orthodontic treatment is right for you, schedule a free consultation today.
Why Choose Legacy Smiles Orthodontic Specialists?
Legacy Smiles Orthodontic Specialists is known for exceptional results and best-in-class patient service. Our three orthodontists are supported by a team of highly skilled, experienced, and efficient dental assistants and administrative staff. 
We are a Platinum provider of Invisalign, and proud to be Las Cruces' leading provider of Invisalign Teen.
Legacy Smiles Orthodontic Specialists will be happy to make an affordable payment plan and file your insurance claim for you. For patients who do not have insurance, we are happy to accept all major credit cards, as well as CareCredit financing. Our finance department will be happy to work with you to finance orthodontic treatment. 
FAQs about Orthodontic Treatment in Las Cruces, NM

When should my child see an orthodontist?
The American Association of Orthodontists recommends that every child see an orthodontist by their 7th birthday.
How long will orthodontic treatment take?
Each patient's treatment time depends on various factors. Early intervention can shorten treatment time later in life. If you only have a few malpositioned teeth, treatment may just take a few months. Severe bite problems may take 2+ years to correct.
Is orthodontic treatment painful?
Orthodontic treatment is not painful but it can cause temporary discomfort as pressure is placed on the teeth to move them into position. Your orthodontist will work with you on a plan to manage any discomfort you or your child experiences. 
Does insurance cover orthodontic treatment?
Each dental policy is different. Some offer coverage for a portion of orthodontic treatment while others do not. You should talk with your insurance carrier about your specific coverages. If you do not have insurance, or your insurance only covers a portion of your treatment, talk with our finance department about available options.
To learn more about our comprehensive orthodontic treatments in Las Cruces, call
575-522-1500
or
request an appointment.