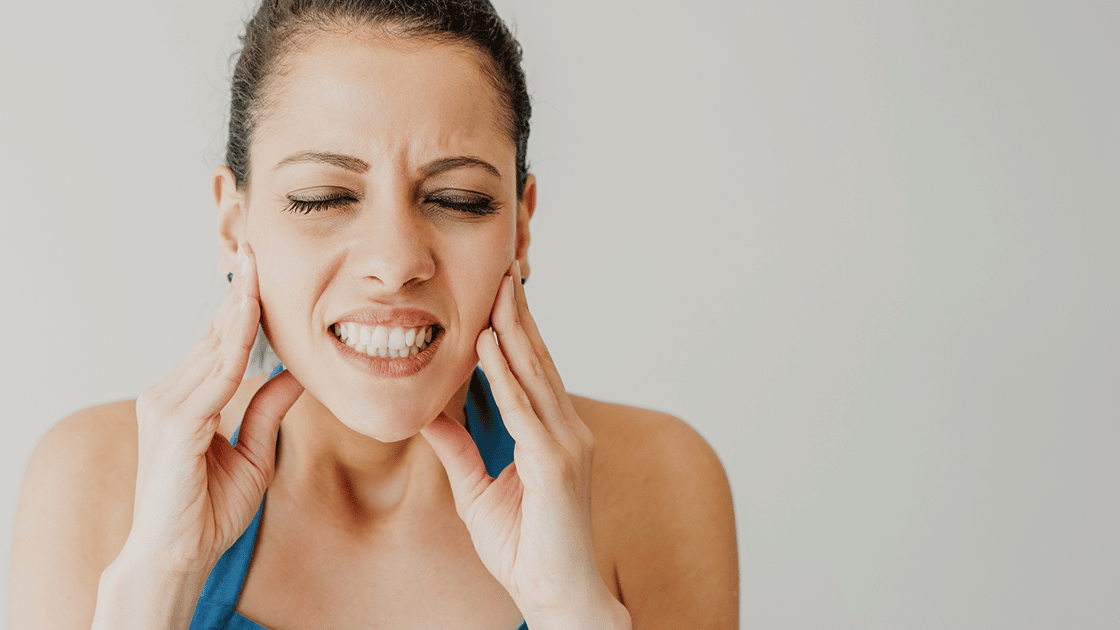 Legacy Smiles Orthodontic Specialists provide TMJ treatment in Las Cruces. To learn more, call 575-522-1500 or
request an appointment online.
What is a TMJ Disorder?
Joint and muscle disorders affecting the temporomandibular joint are called TMJ disorders or TMD. The temporomandibular joint is the joint that connects the jaw to the skull. TMJ disorders are common, with experts estimating that more than 10 million people in America are affected by the often painful condition. There are three distinct TMJ conditions.
Myofascial pain - Grinding your teeth (bruxism) is often exacerbated by stress and anxiety. As a result you may feel  pain in your jaw, neck, face, and ears. The pain may be accompanied by a clicking or popping sound.
Degenerative Joint Disease- Degenerative joint disease is another way of saying that you have arthritis in the joint. This may be caused by an injury (trauma) or result from osteoarthritis or rheumatoid arthritis. Arthritis causes inflammation, which results in pain in the joint.
Internal Derangement of the Joint- Internal derangement of the temporomandibular joint is another way of saying that a portion of the joint has become dislocated. This can cause limited jaw movement, pain, or a sense that the jaw is locked.
Treatments for TMJ Disorders
Fortunately, most TMJ disorders can be managed and treated non-surgically. Treatments may range from lifestyle modifications to oral appliances or injections. Legacy Smiles Orthodontic Specialists will educate you on lifestyle modifications that can help alleviate symptoms of TMJ dysfunction. Modifications  may include:
Relaxation and meditation techniques to relieve stress
Dietary changes (avoiding chewing gum and tough foods)
Icing your jaw
Eating softer foods
Our orthodontists may recommend a night guard to alleviate pressure on your jaw from grinding your teeth while you sleep. Botox injections may reduce muscle tension headaches caused by TMJ dysfunction.
You may also be a candidate for splint therapy. Splint therapy involves the use of a custom oral appliance worn during the day and night. It helps protect the discs in the joint from excessive or dysfunctional forces.
You may also be referred for physical therapy.  Physical therapists can use a variety of modalities to improve body posture, jaw posture, clenching habits and muscle tension.
Why Choose Legacy Smiles for TMJ Treatment?
Our orthodontists at Legacy Smiles Orthodontic Specialists are experienced in diagnosing and treating TMJ dysfunction. As an established Las Cruces orthodontic practice, we are known for providing the results our patients need.
If you or your child is experiencing symptoms of TMJ dysfunction, we will provide a comprehensive examination to determine if there is deterioration or damage within the joint. In cases where the joint is affected by misaligned teeth or a problem with bite, braces or Invisalign may correct the problem.
Our team will also provide self-management recommendations or custom oral appliances as indicated. 
FAQs about TMJ Treatment in Las Cruces

What causes TMJ dysfunction?
Common causes include excessive strain on the joint from teeth grinding. Genetics may predispose some people to TMJ disorders. An improper bite can contribute to TMD. Arthritis and an injury or other trauma to the jaw bone can also cause dysfunction in the joint.
Does insurance cover treatment for TMJ?
Each policy is different. You'll need to check with your insurance carrier to find out what coverage they offer. If your insurance does not cover treatment, or if you do not have insurance, we accept CareCredit and all major credit cards.
Can kids develop TMJ problems?
Yes. Symptoms of TMJ may arise at any age. If your child is experiencing pain in the face or jaw or the jaw makes a popping or clicking sound, it's best to schedule an appointment.
Will TMJ go away?
Minor discomfort from TMJ dysfunction often goes away on its own or with conservative treatments and lifestyle modifications. If pain persists, schedule an evaluation. Treating pain from TMJ may be as simple as wearing a night guard while you sleep.
To learn more about about TMJ treatment in Las Cruces, call 575-522-1500 or
request an appointment online.