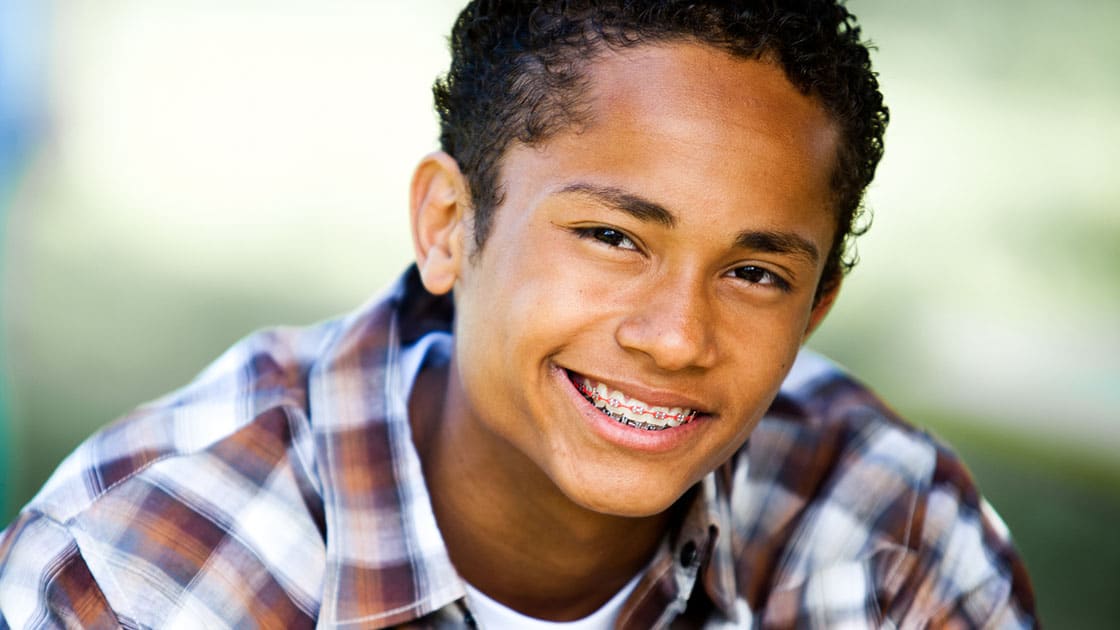 Legacy Smiles Orthodontic Specialists provide orthodontic braces and Invisalign for teens in Las Cruces, NM. To learn more, call
575-522-1500
or
request an appointment online.
Braces for Teens
Braces serve both functional and cosmetic purposes. They correct bite problems known as malocclusions. Bite problems include an overbite, underbite, crossbite, or open bite. Braces for teens also fix misaligned teeth. Teeth that are crooked, gapped, slanted, or crowded can be treated effectively with braces.
The majority of patients undergo orthodontic treatment with braces during adolescence.  The reason? Teens have all of their adult teeth. However, the jaw is still developing and growing at this age. It is not as rigid as it will be later in life. This flexibility makes it an ideal time to correct problems with the jaw position and the position of individual teeth.
Braces work by exerting pressure on the teeth. This pressure prompts the jaw to conform to the pressure. Over time, the teeth gradually move into proper alignment. Once your teen's braces are removed, they'll wear a retainer to prevent the teeth from shifting back into their old position.
At Legacy Smiles Orthodontic Specialists, teens can choose from traditional metal brackets, clear brackets, and gold brackets.
Invisalign for Teens
Invisalign Teen is an alternative orthodontic treatment that offers many benefits for teens. The alignment trays are nearly invisible. They are also removable, so teens may enjoy any foods they like without worrying about damaging the braces or dealing with food getting stuck in a bracket or under a wire.
Invisalign for teens may help self-conscious teens to feel less insecure about their orthodontic treatment. The trays can also be removed and replaced by a mouthguard while playing high-contact sports.
Invisalign also allows your teen to brush the entire surface of the teeth during orthodontic treatment. No special tools or techniques are necessary to floss, either. This can contribute to better oral hygiene during treatment.
For parents concerned that their teen may not be wearing their alignment trays for the recommended 20-22 hours a day, indicator dots will appear on the tray to help track their compliance.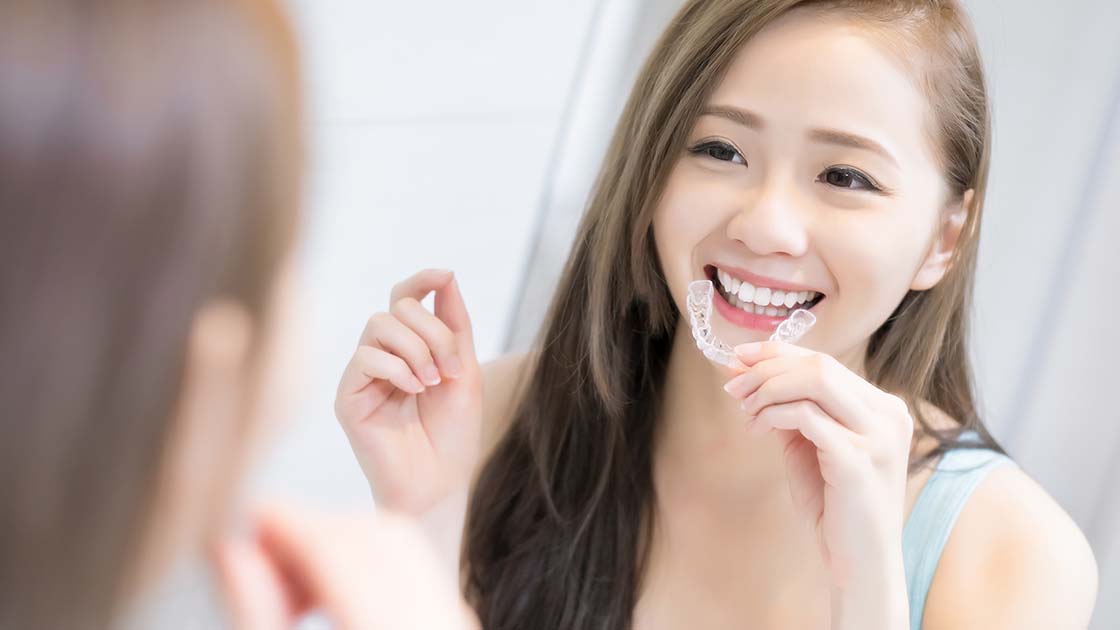 Benefits of Braces and Invisalign for Teens
There are many benefits of orthodontic treatment beyond cosmetic purposes.
Boost self-esteem
Improve speech
Prevent gum disease
Help with digestion
Prevent tooth decay
Reduce snoring
Prevent unnecessary wear and tear on teeth
Strengthen jaw bone
Reduce the risk of damaged teeth
Is Your Teen a Candidate for Braces or Invisalign?
The best way to confirm your teenager is a good candidate for braces or Invisalign is to schedule a complimentary orthodontic consultation. Legacy Smiles Orthodontic Specialists offer free initial consultations at our practice in Las Cruces.
However, you will likely be able to confirm the need for orthodontic treatment before your appointment. Here are conditions that can be corrected with Invisalign and braces:
Gapped teeth
Crowded teeth
Slanted teeth
Crooked teeth
Protruding teeth
Open bite
Crossbite
Underbite/Overbite
Why Choose Legacy Smiles for Orthodontic Treatment for Your Teen
Legacy Smiles is the leading provider of Invisalign Teen in Las Cruces. As a platinum Invisalign provider, our orthodontists have extensive experience and success in treating teens with Invisalign.
 As a longstanding orthodontic practice in the community, our orthodontists have provided orthodontic treatment with braces for decades. Long before Invisalign was invented, we improved smiles throughout Las Cruces with traditional braces. Most patients will have the option to choose between Invisalign or traditional braces. Sometimes, our orthodontists may recommend one treatment only due to unique jaw or teeth positions.
Legacy Smiles Orthodontic Specialists is known for our friendly service and effective results provided in the coolest orthodontic practice in town.
FAQs About Braces for Teens

When should my teen begin orthodontic treatment?
Most kids and teens begin orthodontic treatment between the ages of 9-14. However, the American Association of Orthodontists recommends that a child first see the orthodontist by their 7th birthday. Early, interceptive orthodontics may be indicated earlier.
Will dental insurance cover braces for my teen?
You will have to check with your policy. Many dental policies offer some coverage for orthodontic treatment. Likewise, if your policy provides some coverage, it will likely apply to treatment with either traditional braces or Invisalign. But be sure to confirm with your insurance carrier.
How long will my teen need braces?
The length of treatment will depend upon the conditions that need to be corrected. Minor alignment issues affecting just a few teeth may require treatment for as few as six months.  More complex issues may require treatment for approximately two years.
To learn more about our braces or Invisalign for teens in Las Cruces, call
575-522-1500
or
request an appointment online.