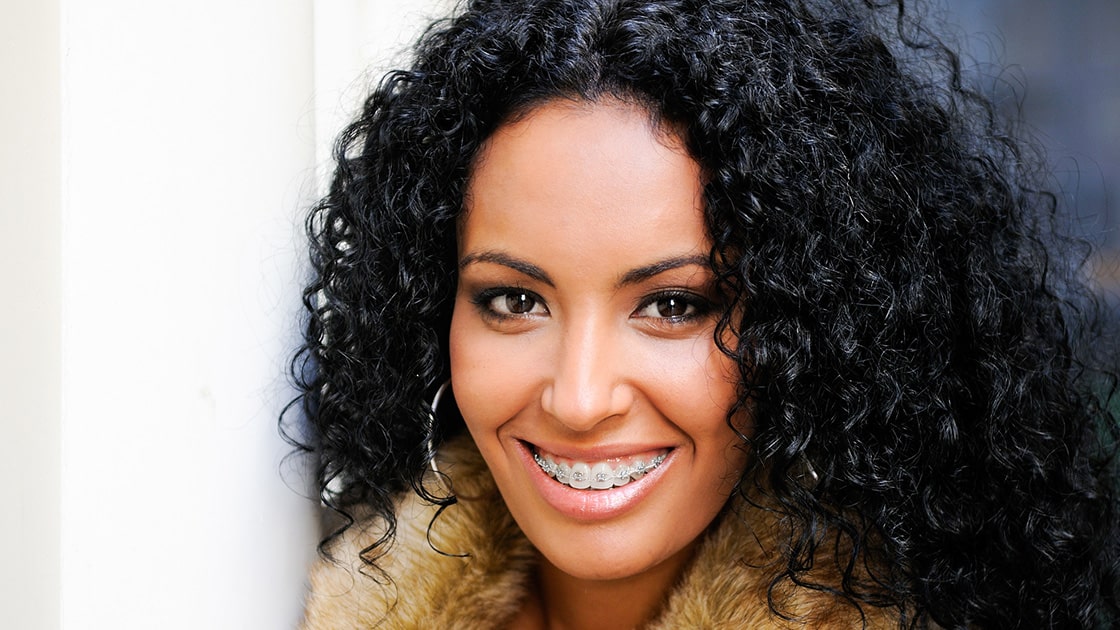 Legacy Smiles Orthodontic Specialists provide braces and Invisalign for adults in Las Cruces, NM. To learn more, call
575-522-1500
or
request an appointment online.
What Types of Braces Are Available for Adults?
Braces for adults are available in a variety of options.  At Legacy Smiles Orthodontic Specialists, you may choose from several types of braces to align your teeth and correct bite problems.
Traditional Metal Braces - Metal braces use the traditional wire and bracket technology to correct alignment issues, including crowded teeth, slanted teeth, gapped teeth, and crooked teeth. Metal braces have been used for decades to correct bite issues such as overbites, underbites, crossbites, and open bites as well.
Gold Braces - Similar to traditional metal braces but with champagne-colored brackets that blend beautifully with teeth for an understated look.
Clear Bracket Braces - Adults choosing to correct their smiles with braces can opt for clear brackets. Less noticeable than metal or gold braces, clear brackets are a popular choice for adults.
Invisalign - Invisalign is the most discreet option for aligning teeth and correcting bite issues. Instead of brackets bonded to your teeth, Invisalign uses a series of clear, BPA-free, removable plastic alignment trays to reposition your teeth and correct problems with your bite. Legacy Smiles Orthodontic Specialists is a Platinum provider of Invisalign in Las Cruces, with years of expertise using alignment technology to transform smiles.
Benefits of Orthodontic Braces for Adults
Although most people think of braces as a cosmetic treatment to improve the appearance of your smile, braces serve a greater purpose. Indeed, braces for adults result in a more attractive and healthier smile.
Properly aligned teeth can prevent a host of problems, including:
Tooth decay from overlapping teeth
Excessive wear on teeth from an improper bite
Gum disease
Speech problems
Headaches
Jaw pain
Bite problems
Sleep apnea
Snoring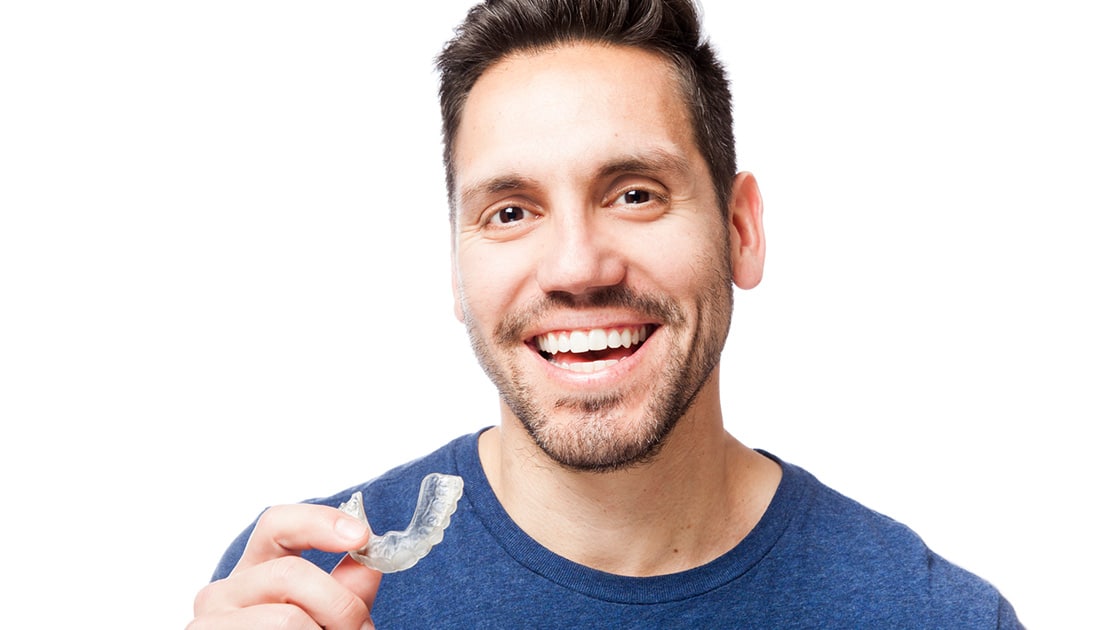 Are you a good candidate for braces?
If your teeth are gapped, crowded, slanted, or crooked, you're almost certainly an excellent candidate for braces. Likewise, braces are an ideal solution if your teeth protrude or you have an underbite. Other adults finally experience relief from symptoms of TMJ, relief from snoring, and a proper fitting bite after treatment with braces. 
Seeing an orthodontist is the best way to confirm you're a good candidate for braces in Las Cruces. Legacy Smiles Orthodontic Specialists is proud to offer free initial consultations to adults interested in learning more about orthodontic braces.
Why Choose Legacy Smiles for Orthodontic Treatment for Adults
Legacy Smiles Orthodontic Specialists is a top-reviewed, longstanding orthodontic practice serving kids, teens, and adults in Las Cruces. Within our zen-like dental practice, we boast the latest in orthodontic technologies and prioritize efficient treatment that provides effective results.  
At Legacy Smiles Orthodontic Specialists, our top-rated and highly experienced orthodontists are supported by skillful, efficient, friendly assistants and administrative team members.  Our orthodontists are highly regarded experts who have helped countless patients in Las Cruces and surrounding areas to achieve beautiful, healthy smiles.
FAQs About Braces for Adults

Does insurance cover braces?
A lot of dental insurance policies offer some coverage for orthodontic treatment. But you'll have to check with your insurance company to confirm the type and allowance. Legacy Smiles Orthodontic Specialists also provides flexible payment plans and accepts CareCredit third-party financing to help make orthodontic treatment more affordable.
Do braces for adults hurt?
Orthodontic treatment moves your teeth. So most adults experience temporary pressure rather than acute pain when they get braces. However, any discomfort is typically managed easily with over-the-counter pain medication. 
Are braces more effective than Invisalign?
Both Invisalign and braces are effective in correcting misaligned teeth. Our orthodontists will be happy to discuss the benefits of both options with you during your orthodontic consultation.
How long will I have to wear braces?
The length of treatment will depend on the specific misalignments that need to be corrected. If you only have a few teeth that are misaligned, Invisalign treatment is often completed in six months. If you need to correct an overbite or underbite, treatment can take up to two years.
To learn more orthodontic braces for adults in Las Cruces, call
575-522-1500
or
request an appointment online.