How Much Do Braces Cost?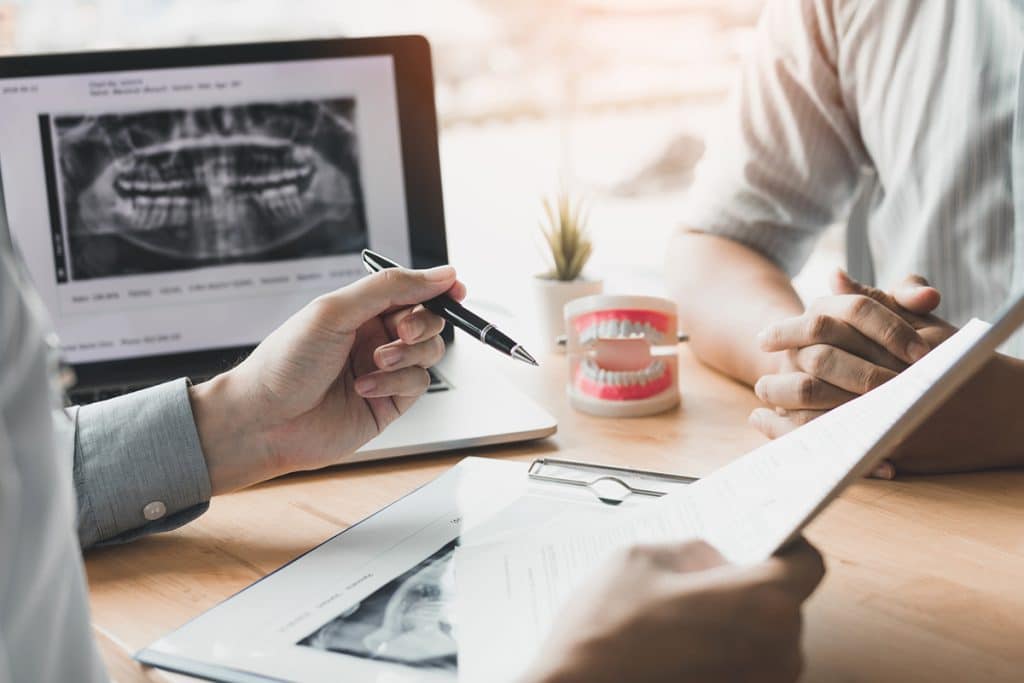 The question, "How much do braces cost?", is one we're frequently asked.  There really is no set answer to this question. The cost of treatment varies depending on the complexity of each individual patient's case.  Good news is, braces are probably more affordable than you think…
Here at Aday Orthodontics, we offer budget-friendly payment options.  If you choose to pay in full, we offer a discount.  If you prefer to pay over time, we offer payment plans with zero interest.  Often times we don't even require a down payment.
When you think about it, considering all of the time and treatment involved in a course of braces, they're more economical than many other dental procedures.  In our office, the fee for braces includes pre-treatment records,  office visits throughout the time you are in treatment, a set of retainers and follow up visits to check those retainers.  Usually, the fee for full braces includes over two years of treatment!
Additionally, having a good bite improves your overall dental health (and general health) alleviating the risk for certain dental problems throughout your life which saves you money in the long run.  There is also the life-long boost in self-confidence that comes with a beautiful smile.   The payoffs of a boost in self-confidence are immeasurable!
Yes, braces are an investment.   At Aday Orthodontics, it is our goal to help make this investment affordable for you.
Does Invisalign cost more?
Generally, in our office, if the treatment time is the same with either option then the cost is the same with either option.  However, if you choose a bonded brace with clear brackets, the clear brackets are an up charge.
Will insurance cover braces?
Many dental plans provide coverage for orthodontic treatment.  Most of the time, insurance covers a percentage of the total cost up to a lifetime maximum amount.  We are happy to check your coverage for you.  Just call us, provide us with the information we need and we'll look up your benefits for you.
Does insurance cover Invisalign the same as it does bonded braces?
YES!
Does your office offer any discounts?
YES!  We offer discounts to fire, police, teachers and military.  Oh, and let's not forget about the family discount too!
Orthodontic treatment is an investment in your overall health and well-being.  If we can give you one piece of advice when considering orthodontic treatment, it's to choose your orthodontist wisely!  Ask your dentist, ask your hygienist and ask your friends who they would recommend.  Better yet, ask who they (and their children) have personally gone to for their orthodontic treatment.  If you see someone with a beautiful smile, ask them where they were treated.  Do your research and never let lowest cost be your guide.  You want to pay for braces one time and have the results last throughout your lifetime.  At Aday Orthodontics, we offer the highest quality treatment at a reasonable price and we make it affordable.  Ultimately, orthodontic treatment will provide a return in your investment through better dental health and a boost in your self-confidence!  So, what's stopping you?  Call us!  Schedule your free initial consultation today!  We can answer the question "How much do braces cost?" at your initial visit.  See you soon!
The post How Much Do Braces Cost? appeared first on Aday Coombs Orthodontics.
Recent Posts
Contact Us
Legacy Smiles Orthodontic Specialists
2701 Missouri Ave Suite D
Las Cruces, NM 88011
Monday | 8:15am-12:00pm / 1:00pm-4:30pm
Tuesday | 8:15am-12:00pm / 1:00pm-4:30pm
Wednesday | 8:15am-12:00pm / 1:00pm-4:30pm
Thursday | 8:15am-12:00pm
Friday | 8:15am-12:00pm / 1:00pm-4:30pm
Saturday | Closed
Sunday | Closed