New Year, New Smile… Braces for Adults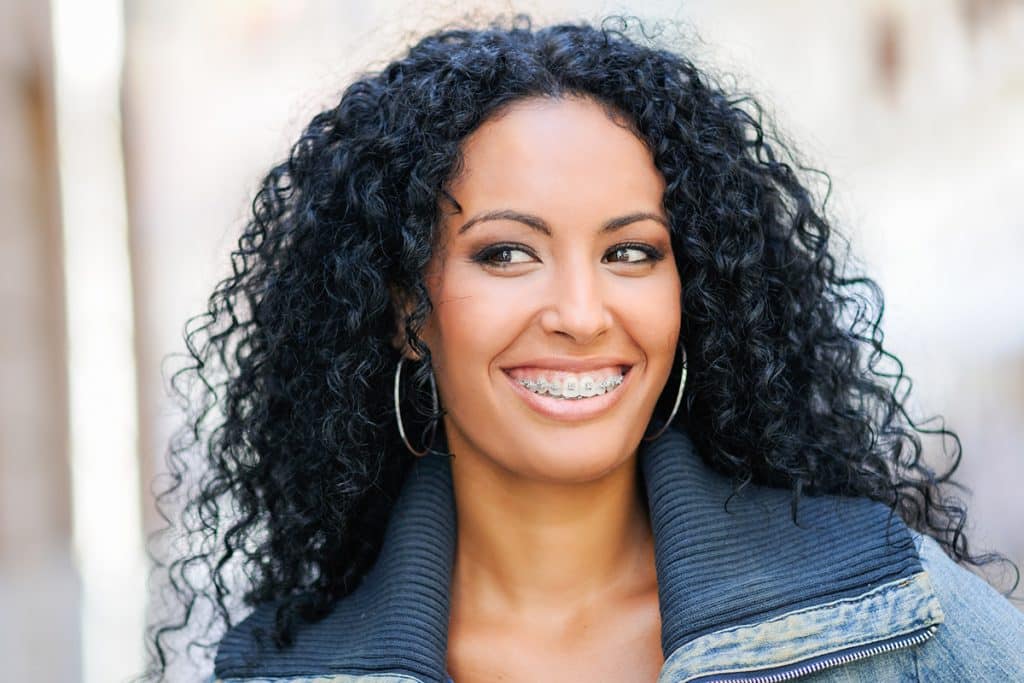 January is filled with new year's resolutions, most of them geared towards bettering ourselves. What better way to improve yourself than with a new smile? A healthy bite and beautiful smile is one resolution that is achievable, even for adults. Unlike some of the other common resolutions we make at this time of year, your new smile will provide permanent changes with benefits that last the rest of your life. Thanks to advances in orthodontics, treatment is easier and more comfortable than it's ever been. Also, it's likely more affordable than you think.
It's never too late to have the perfect bite and beautiful smile you've always dreamed of. While it's true that the most ideal time for orthodontic treatment is while you are young and your bones are still growing, teeth can actually be moved at any age.
There are many reasons to consider orthodontic treatment as an adult. Other than the cosmetic benefit, straight teeth are easier to clean. Crowded and overlapping teeth are hard to clean making tooth decay and gum disease more likely. A proper bite also minimizes the risk of TMJ issues. A malocclusion (fancy word for bad bite) can cause excessive stress on the facial muscles causing facial pain and headaches. Malocclusion can also lead to popping or clicking in the jaw joints and even jaw restriction and locking.
Maybe you had braces as a child but have suffered a bit of relapse. Common complaints in relapsed treatment are crowding and rotations, especially of the lower front teeth. Another common complaint in relapsed treatment is a narrowing of the upper arch which makes the front teeth appear more prominent when you smile. Ideally, the smile should be wide enough so the back teeth are noticeable.
Some things to consider
Treatment may take a bit longer for adults as they have slightly denser bone tissue, however, that doesn't prevent the teeth from moving. Since the bones of an adult are no longer growing, there can be less options to deal with structural jaw discrepancies but those issues are still correctable. Adults can sometimes have complicated dental issues due to the fact that they have lived with their imperfect bite for many years so it is important to consult a qualified orthodontist when considering treatment. At Aday Orthodontics, we are experienced in treating adults and welcome adult new patients.
Treatment Options
Some adults are hesitant to start treatment because they simply don't want to be a "brace face". We have an answer to that concern, it's Invisalign. If you're not familiar with Invisalign, it's a series of clear, removable aligners (trays) that move the teeth as they are worn in succession. Drs. Aday & Coombs design your treatment plan through their years of expertise using the Invisalign system. Invisalign trays are more comfortable than traditional braces and hardly noticeable. The trays are removed when you eat and when you clean your teeth but worn the rest of the time. If traditional braces are a better choice for you, we also offer the option of clear brackets which are less noticeable than the metal ones. The American Association of Orthodontists states that one in five orthodontic patients are over the age of 18. Here at Aday Orthodontics, we have treated patients well into their 80's. So, don't let age stop you! You need your teeth for your whole life and you have many years of life ahead of you. Call us today! Schedule your free initial consultation so we can discuss your individual needs and treatment options.
What a great way to start off your new year!
The post New Year, New Smile… Braces for Adults appeared first on Aday Coombs Orthodontics.
Recent Posts
Contact Us
Legacy Smiles Orthodontic Specialists
2701 Missouri Ave Suite D
Las Cruces, NM 88011
Monday | 8:15am-12:00pm / 1:00pm-4:30pm
Tuesday | 8:15am-12:00pm / 1:00pm-4:30pm
Wednesday | 8:15am-12:00pm / 1:00pm-4:30pm
Thursday | 8:15am-12:00pm
Friday | 8:15am-12:00pm / 1:00pm-4:30pm
Saturday | Closed
Sunday | Closed