PATIENT PROFILE: ADULT/INVISALIGN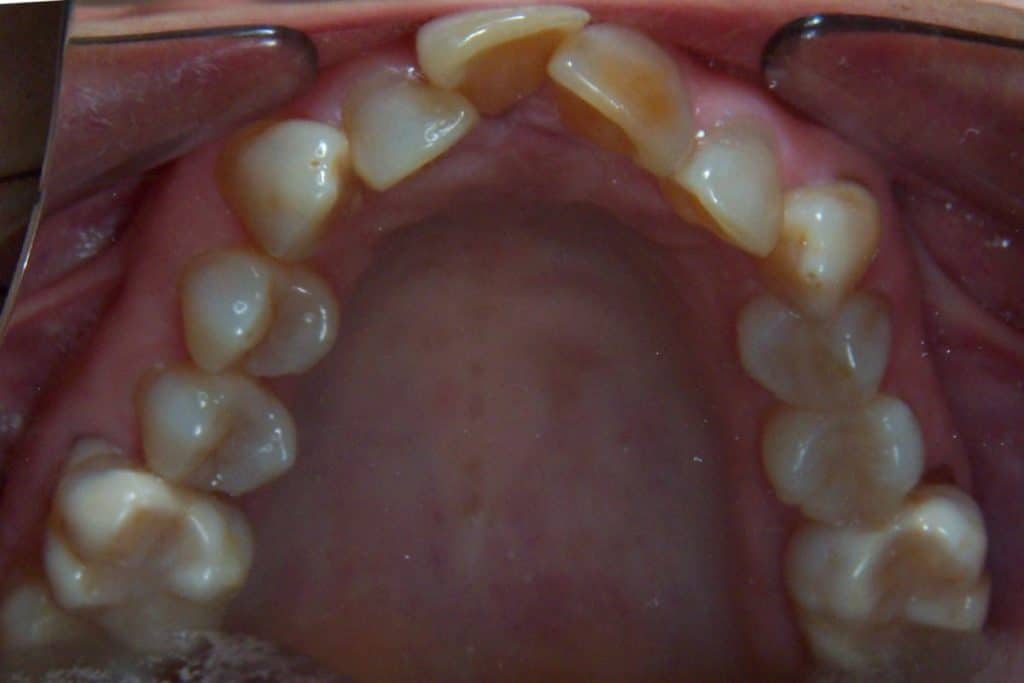 I remember meeting this patient and her husband on the day they came in for her initial consultation with Dr. Coombs. She was in her mid-sixties and finally ready to deal with her crooked, crowded teeth.  Because her bite was off, she was also dealing with some dental/periodontal issues.  With coordination from her dentist to deal with these issues, we made a plan to start Invisalign.  Still a bit hesitant, she and her husband came in for a second consultation.  We reviewed her Invisalign clincheck to ensure she was ready to proceed and would be happy with the final result. The Invisalign clincheck is a 3-D animation of the patient's teeth that digitally morphs to show expected progress and final results.  She made the decision to proceed and we took a couple of x-rays and Invisalign impressions.  About two weeks later, we had her back to bond the Invisalign attachments and start the process.  Invisalign attachments are small, tooth-colored buttons bonded onto the teeth, as needed, to help the trays get a better grasp of a specific tooth/teeth.  Her treatment progressed on the timeline we initially expected.  Treatment time usually depends on the complexity of the case.  The more complex, the longer it may take.   Her treatment is now complete.  As you can see, her results are amazing and she is thrilled!
It's never too late to consider Orthodontic treatment.  If you've always wanted to improve your teeth and smile, call us!  The initial evaluation if free.  The treatment options and fees may be easier than you imagined.
The post PATIENT PROFILE: ADULT/INVISALIGN appeared first on Aday Coombs Orthodontics.
Recent Posts
Contact Us
Legacy Smiles Orthodontic Specialists
2701 Missouri Ave Suite D
Las Cruces, NM 88011
Monday | 8:15am-12:00pm / 1:00pm-4:30pm
Tuesday | 8:15am-12:00pm / 1:00pm-4:30pm
Wednesday | 8:15am-12:00pm / 1:00pm-4:30pm
Thursday | 8:15am-12:00pm
Friday | 8:15am-12:00pm / 1:00pm-4:30pm
Saturday | Closed
Sunday | Closed