What Age Should a Child Get Braces?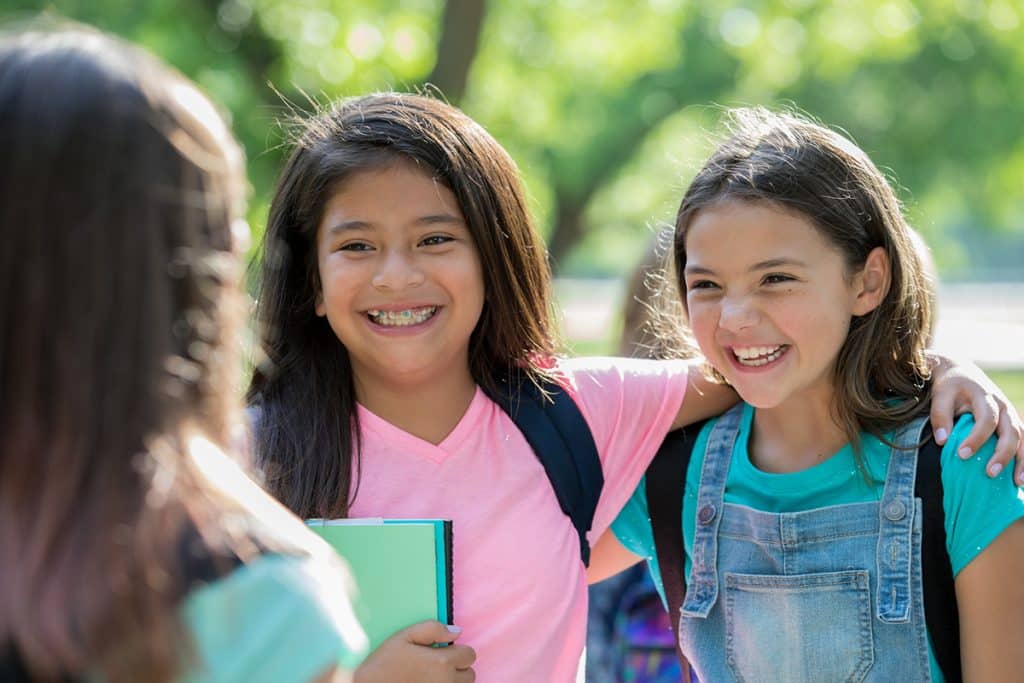 If you have young children, you may be wondering what the appropriate age is to start considering braces for them. This is a good question as choosing the right age to bring a child to a dentist or orthodontist can make solving any dental issue much easier than waiting until they are older.
Below, we'll look at the common ages most professionals believe children should start braces and what the reasoning is behind those recommendations.
When Should A Child See A Dentist?
For young children, professionals recommend they see a dentist for their first appointment at the age of 1. This assumes there are no signs or symptoms of a dental issue that may be present which would warrant an earlier visit.
Then, at the age of 7, your child should see an orthodontist as well as a dentist presuming there are no signs of an orthodontic issue that might warrant an earlier visit.  It's during this visit that a determination can be made regarding any braces or other treatments that may be needed.
When Should A Child Start Braces?
Generally, the age most professionals recommend for the comprehensive (final) phase of braces is between 10 and 14 years old. Of course, children all grow up differently and at different rates. But it's between these ages that most children have their adult teeth but have not yet reached full growth.  
The timing for braces needs to fit the child's development as well as the child's ability to tolerate braces and the responsibilities that come with them.
Some children will need two phases of treatment.  These patients may have an early (interceptive) phase of partial braces at a young age and then, when they're older, have a comprehensive phase of braces.
Options For Braces At Different Ages
Traditional metal braces are the most common option that people are aware of when it comes to children. However, new technology like ceramic braces or Invisalign can be used with younger patients.
Invisalign uses replaceable plastic trays known as aligners to straighten teeth. These can be worn and removed by the patient. So parents need to decide if their child is at an age where they can handle the added responsibility of having to care for Invisalign aligners over standard metal braces. Treatment time can be extended without full compliance so this is an important consideration.
More Information On Braces And Children
Deciding when and what kind of braces a child may need is an important decision and one that can lead to increased overall dental health for a lifetime.
If you have a young child and need advice on when to start braces, contact our team at Legacy Smiles. We specialize in treating children and teens with braces and we offer a variety of options for each individual patient.
Contact Legacy Smiles Orthodontic Specialists today to learn more about braces and what treatment options are available for your family.
Recent Posts
Contact Us
Legacy Smiles Orthodontic Specialists
2701 Missouri Ave Suite D
Las Cruces, NM 88011
Monday | 8:15am-12:00pm / 1:00pm-4:30pm
Tuesday | 8:15am-12:00pm / 1:00pm-4:30pm
Wednesday | 8:15am-12:00pm / 1:00pm-4:30pm
Thursday | 8:15am-12:00pm
Friday | 8:15am-12:00pm / 1:00pm-4:30pm
Saturday | Closed
Sunday | Closed