When Should My Child See The Orthodontist?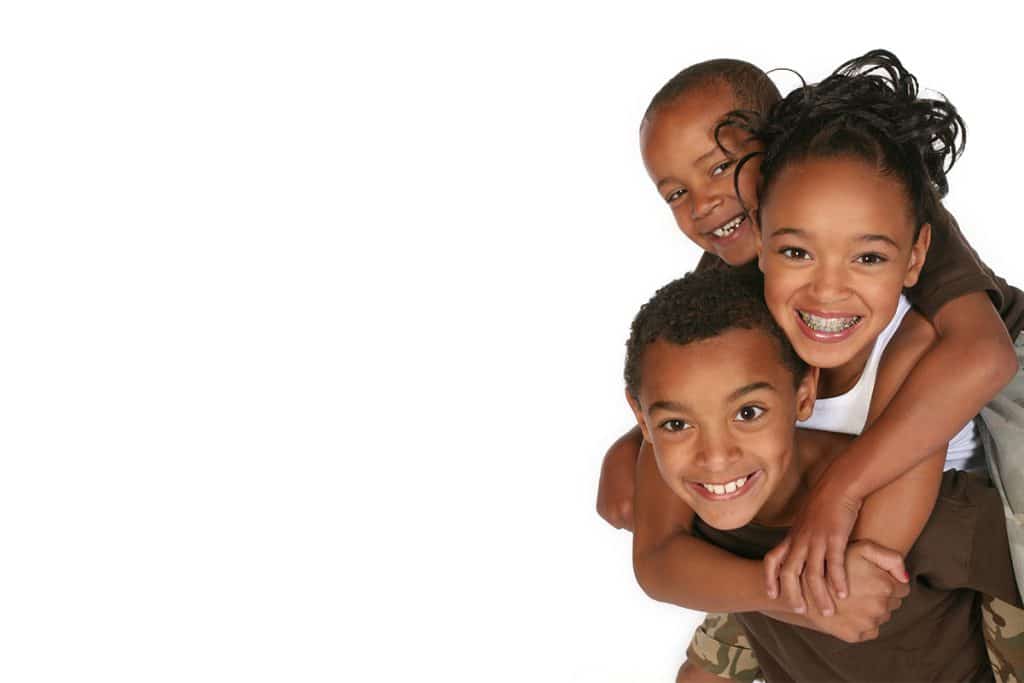 7 is the age when children begin to get their adult teeth.  Of course we can see a child younger than 7 if there is an issue of concern.
Taking your child to the Orthodontist will not necessarily result in orthodontic treatment.
If no treatment is indicated then we will just keep an eye on your child with periodic evaluations.
Bringing your child to the orthodontist is a preventative measure, similar to well-checks with the pediatrician.
Future treatment may be indicated.  If so, we will monitor your child periodically until the time is right to get started.
Sometimes all that's needed is a simple deciduous tooth extraction to improve an issue or help a permanent tooth erupt.
Our office does not charge for the periodic office visits to monitor a patient's growth and dental development.
If there is an issue to treat, it's better to know about it sooner than later.
Some treatments (like <a href="https://adaycoombs.com/blog/page/4/#iLightbox
palatal expansion with an expander) can only be done while a patient is growing, so you don't want to miss the opportunity for a simple preventative course of treatment.
If early treatment is indicated, it will only be because the problem cannot wait to be treated later or may cause harm if not treated early.  Our doctors are very conservative in their recommendation for early treatment. Our goal is to ONLY recommend treatment that has significant value and to avoid or prevent ALL unnecessary procedures.  We understand that two-phases of orthodontic treatment can wear out the patient's enthusiasm, can be more expensive and can exhaust insurance maximums.
You don't need a referral from your dentist to see the orthodontist, just call us to schedule a complimentary new patient appointment.  We look forward to meeting you!
The post When Should My Child See The Orthodontist? appeared first on Aday Coombs Orthodontics.
Recent Posts
Contact Us
Legacy Smiles Orthodontic Specialists
2701 Missouri Ave Suite D
Las Cruces, NM 88011
Monday | 8:15am-12:00pm / 1:00pm-4:30pm
Tuesday | 8:15am-12:00pm / 1:00pm-4:30pm
Wednesday | 8:15am-12:00pm / 1:00pm-4:30pm
Thursday | 8:15am-12:00pm
Friday | 8:15am-12:00pm / 1:00pm-4:30pm
Saturday | Closed
Sunday | Closed