How Long Does Invisalign Take To Straighten Your Teeth?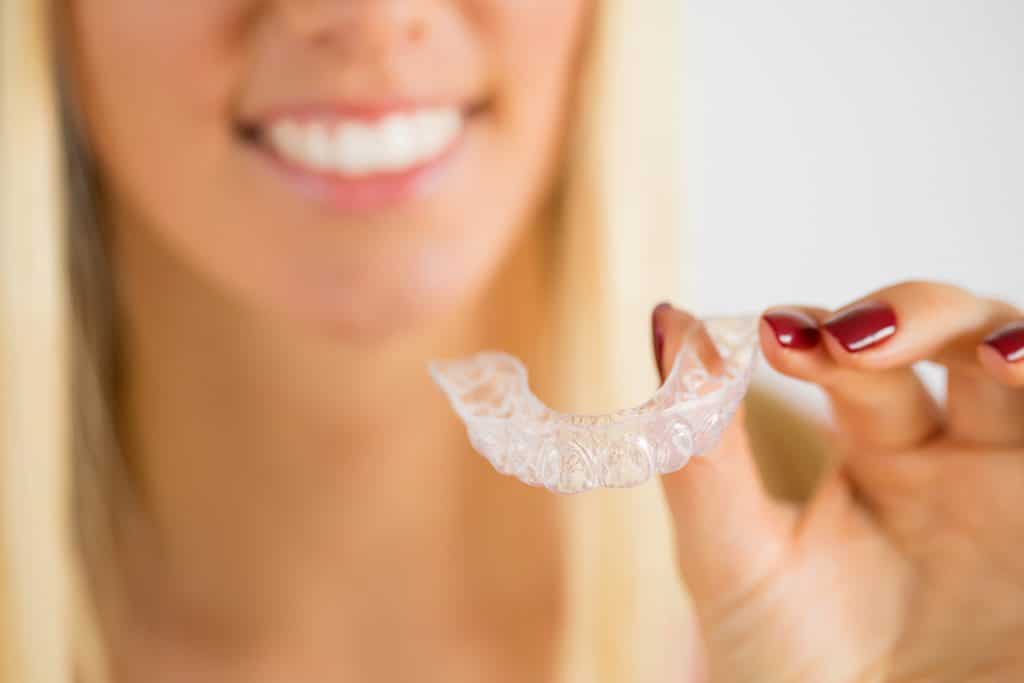 Are your teeth misaligned? Depending on the severity of the misalignment, you might not need to wear traditional braces to correct the issue. Invisalign is a popular alternative to braces that may correct a misalignment (or malocclusion) much more discreetly than braces can.
Naturally, you may have some questions about Invisalign before moving forward with treatment. Perhaps you want to know how long Invisalign treatment lasts.
Keep reading to learn more. Although the length of treatment can vary from one patient to another, the following general information should help you understand how long it may take for Invisalign to correct your dental misalignment.
How Does Invisalign Work?
A patient who opts for Invisalign treatment will receive sets of custom aligners. They must wear these aligners for extended periods of time every day during the course of treatment. Your orthodontist can explain how long you should be wearing your aligners when you start with Invisalign. Follow their instructions carefully for ideal results.
Over time, these aligners gently but effectively push teeth into proper alignment. Because the aligners are transparent, it is virtually impossible for anyone to see them when a patient is wearing them. 
Benefits of Invisalign
Unlike metal and wire braces, clear Invisalign aligners don't have a negative impact on a patient's appearance during treatment. That's among the top reasons some patients opt for Invisalign. 
Other benefits of Invisalign include the following:
Easier brushing and flossing, as patients may remove Invisalign aligners before these tasks

No major diet restrictions, again because patients remove their aligners before eating

The potential for fewer appointments during treatment
Best of all, research shows that Invisalign is effective. According to one study in the journal Progress in Orthodontics, Invisalign treatment is particularly effective at treating mild to moderate malocclusions. If a misalignment is severe, an orthodontist may recommend traditional braces instead.
How Long Does Invisalign Treatment Take?
Again, there's no universal answer to the above question. Various factors can impact how long Invisalign treatment lasts. Examples include:
The severity of your misalignment

The degree to which you follow an orthodontist's directions and wear your aligners for the proper length of time every day

Your age, as a younger patient's teeth may move into alignment more easily than those of an older patient
On average, it may take Invisalign nine to 15 months to fully correct a malocclusion. Rarely does Invisalign treatment take longer than two years. Sometimes, the length of treatment may be shorter, with some patients completing treatment successfully in as little as six months.
Your orthodontist may offer a projected timeline when you begin Invisalign treatment. Be aware, this timeline can change. If the orthodontist finds that the aligners aren't doing their job as efficiently as possible, they may make adjustments that could alter the timeline.
The most important step you can take is to listen to their instructions and comply with them thoroughly. By coordinating with your orthodontist, you can optimize the efficiency and effectiveness of Invisalign.
Learn More About Invisalign in Las Cruces, NM
At Legacy Smiles Orthodontic Specialists, in Las Cruces, NM, our team will gladly answer your questions about Invisalign treatment. Get started today by contacting us online or calling us at 575-522-1500 to request an appointment.
Recent Posts
Contact Us
Legacy Smiles Orthodontic Specialists
2701 Missouri Ave Suite D
Las Cruces, NM 88011
Monday | 8:15am-12:00pm / 1:00pm-4:30pm
Tuesday | 8:15am-12:00pm / 1:00pm-4:30pm
Wednesday | 8:15am-12:00pm / 1:00pm-4:30pm
Thursday | 8:15am-12:00pm
Friday | 8:15am-12:00pm / 1:00pm-4:30pm
Saturday | Closed
Sunday | Closed